Katchart DIY DVDs
For Design and Decorating of Homes and Property
Staging to sell  /  Defining to set up  /  Redefining to make over
 Katchart Design & Decorating Articles
THE KATCHART DVD STORY
"It's All in the Presentation"
by Stephanie Wingler
© 2010, 2012. 2013 Katchart LLC  
Introduction: This article explains how the Katchart teaching DVDs developed and why "It's All in the Presentation" is the basic lesson or message of all Katchart's DIY Design & Decorating DVDs: STAGING FOR SELLERS for staging houses and other properties; DEFINING PROPERTY for new home set-up and decorating; and REDEFINING PROPERTY for room and space makeovers. 
FORWARD: Whatever the design and decorating project, it's all in the presentation! With the help of a Katchart DVD, anyone can learn how to do this, easily and effectively, without any significant renovating, remodeling or re-furnishing. An example: "After viewing Katchart's DVD," Tom Stovall says "I decided one afternoon to "redefine" my living room while my wife was out. It took me about two hours. My wife was amazed at the completely new look and feel of the room. All I did was change the presentation!"
The STORY of Katchart's DIY Teaching Design and Decorating DVDs
   The Inspiration: 1.) After many years of providing staging and other design and decorating services, we wanted to do something different; 2.) We knew that design and decorating was first, last and always about the "Presentation" (hence our company tag line "It's All in the Presentation"). ["We realized that people didn't have to get into expensive remodeling or re-furnishings to get that new/right look and feel. In fact, people didn't even have to hire a professional." Kathey Carter, Katchart Creative Director]; 3) Anyone could be easily taught to do this; and 4) DVDs were an ideal product medium for this. 
   The Market: As we looked at what was avaiable on TV, the web or in products, we realized that none of these were simple yet comprehensive teaching tools. We found many products etc. i.) that were just a platform for someone to "pitch" themselves; ii.) devoted to one particular topic; iii.) in some cases misleading (we would cringe to see on a TV show, for example, the presenter recommending or even pushing fairly expensive re-modeling or re-furnishing to "stage" a home for sale); or iv.) overly-complicated  Very few we found, touched on what we call the "WHYs"; why (what presentation problem or issue is being addressed and why or how does their solution fix it. 
   Teaching DVDs: There are not many design and decorating principles and they are straightforward; universal and never change. They are based on how the brain processes/reacts to inputs form the senses, particualrly sight. Whether or not you are cognizant of it, you already know this or at least are reacting to it. Our goal then, became to develop a simple, easy to use and understand "teaching" DVD that anyone could use to easily, effectively and econmically design and decorate. According to Art Fisher, Katchart CEO "This is not rocket science we are teaching. What we are doing is simply "connecting the dots" for people so that any one can do this very easily." 
   Dual DVD Packages: Since we were developing a "teaching" product, we thought it best and simplest to use the traditional teaching approach of the "textbook and the lab book." The 1st DVD in each package teaches the principles and processes of design and decorating (the text book) and the 2nd DVD shows these being applied to entire home, room-by-room (the lab book). For more on this see our Article 'The Katchart Dual DVD Approach."
   Three DVD Packages: There are basically three different type of Projects for design and developing: Staging (to sell a property); Defining to set-up and decorate a new home or additon; and Redefining to make over room(s) and spaces(s). Kathey Carter, explains that, "the basic principles of property design decorating are the same for each,  but the target audience, the timning constraints and other factors differ." To keep with our goal of simplicity, we thought it best to have one package for each Project.
   Kathey Carter adds "For example: for STAGING FOR SELLERS, the target audience is (the emotional reactions of) prospective buyers and we would not want to create any confusion by trying to address either of the other two Projects (where the homeowner is the target audience) with staging.  In fact, we have titled DVD 2 of this package, STAGING A PPROPERTY as opposed to STAGING YOUR HOME to emphasize that it is no longer the 'home'; it's now a product the needs to be marketed aggressively."" Art Fisher further adds, that "the difference between Katchart's DEFINING PROPERTY and REDEFINING PPROPERTY DVD packages is that the former was developed for people that have bought new homes or are adding on and want to set them up well, simply and economically, while the latter was developed for people that want to update or makeover a room or space. Although they are not identical, they are similar enough that we don't recommend any customer buy both."
Katchart Informational Articles & Tips
   Katchart is committed to the success of its' customers and their design and decorating project (staging to sell houses and other property; defining to set-up and decorate new homes or redefining to make over room(s) and space(s)). Katchart has published on this website and free of charge for its' customers, a series of Design & Decorating Articles and Tips to compliment the DVDs that i.) provide additional design & decorating information; ii.) supplement the information in the DVDs or iii.) expalin more about the their DVD products. Click on either the "Listing of Tips" or the "Listing of Articles".
   Note: Stephanie Wingler is the daughter of Kathey Carter and helped with the development of Katchart LLC.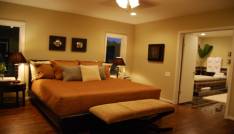 ADDENDUM  - THE KATCHART DIY DVD PRODUCTS
The Art of Property Presentation for a faster, more profitable sale. A staged property rises above the competition.


 Before & After Staging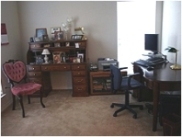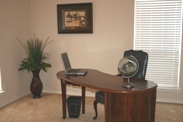 For designing a new home with your style and minimizing the stress of moving. Make it a showplace by Defining!


 Before & After Defining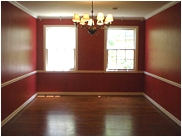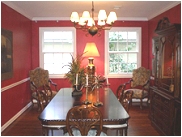 Redefinition is not about remodeling or re-furnishing; it's about the presentation of what you have; a new look & feel.


 Before & After Redefining