Katchart DIY DVDs
For Design and Decorating of Homes and Property
Staging to sell  /  Defining to set up  /  Redefining to make over
 Katchart Design & Decorating Tips
FLOWERS
© 2009, 2010, 2012. 2013 Katchart LLC  
Introduction: These tips and information on flowers and making them last supplement the information in Katchart's Design & Decorating DVDs: STAGING FOR SELLERS for staging houses and other properties; DEFINING PROPERTY for new home set-up and decorating; and REDEFINING PROPERTY for room and space makeovers. 
****************************************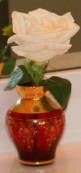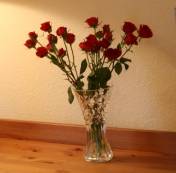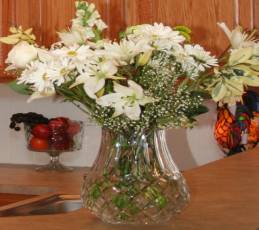 Remove the leaves that will be under the water line and thin out the others above. When those sit in the water they give out a gas that shortens the life of the blooms.
Measure the length you will need. Remember to cut the stalks at an angle while holding it under running water. This will help the life-span of the arrangement by getting water into the stalk immediately rather than air.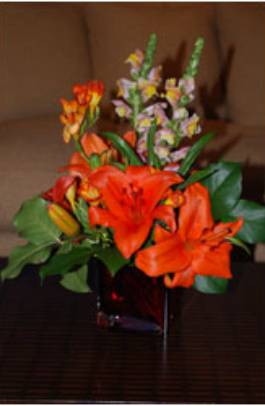 Always add a preservative to your vase. You can pick one up when you buy your flowers. You can make your own by adding one-forth cup of carbonated, non-diet soda that contains lemon and sugar. This lowers the ph and the sugar gives it glucose plus it keeps the bacteria down.
Change the water every other day; be sure to add the preservative each time. Keep your fresh arrangement out of the sun or out of cold drafts.